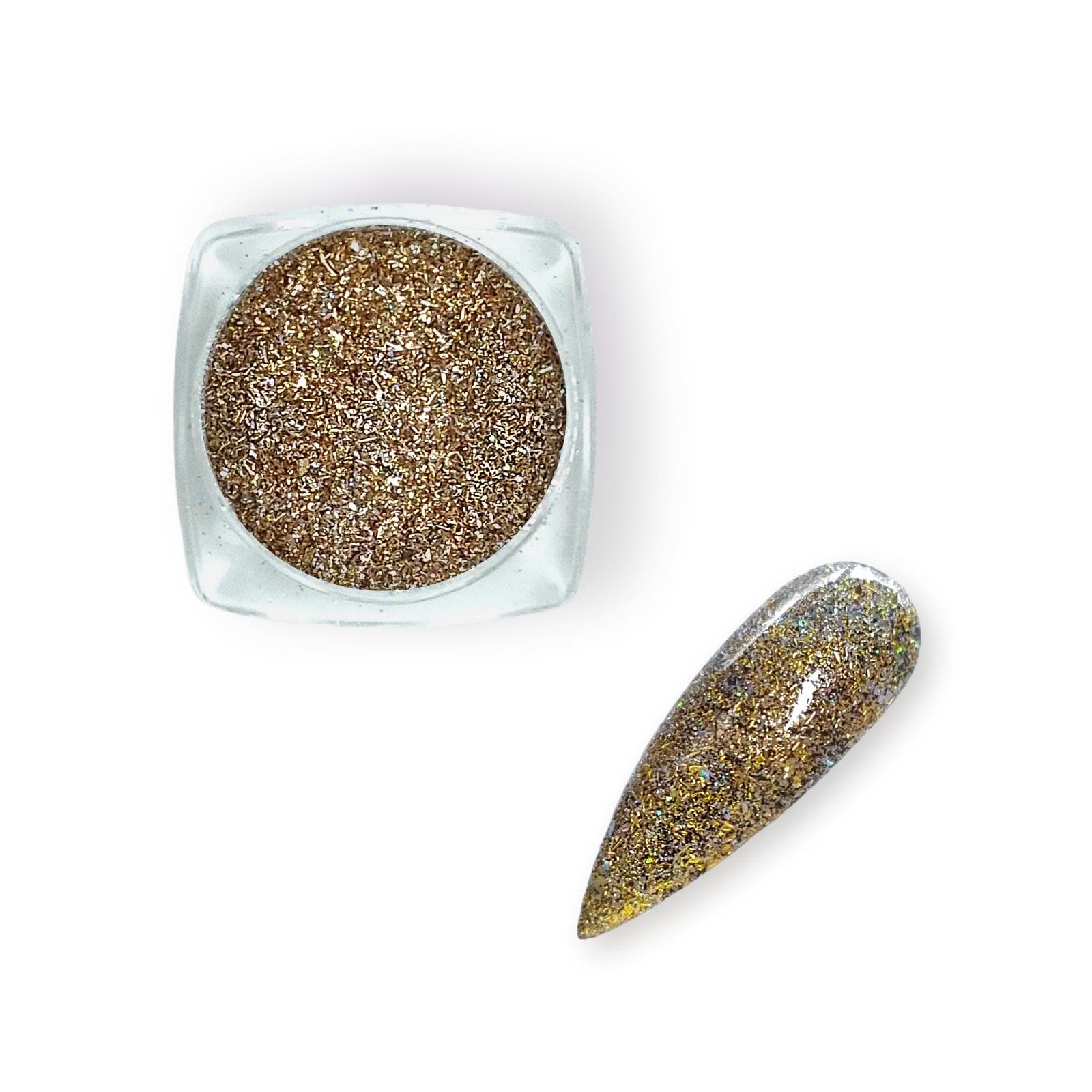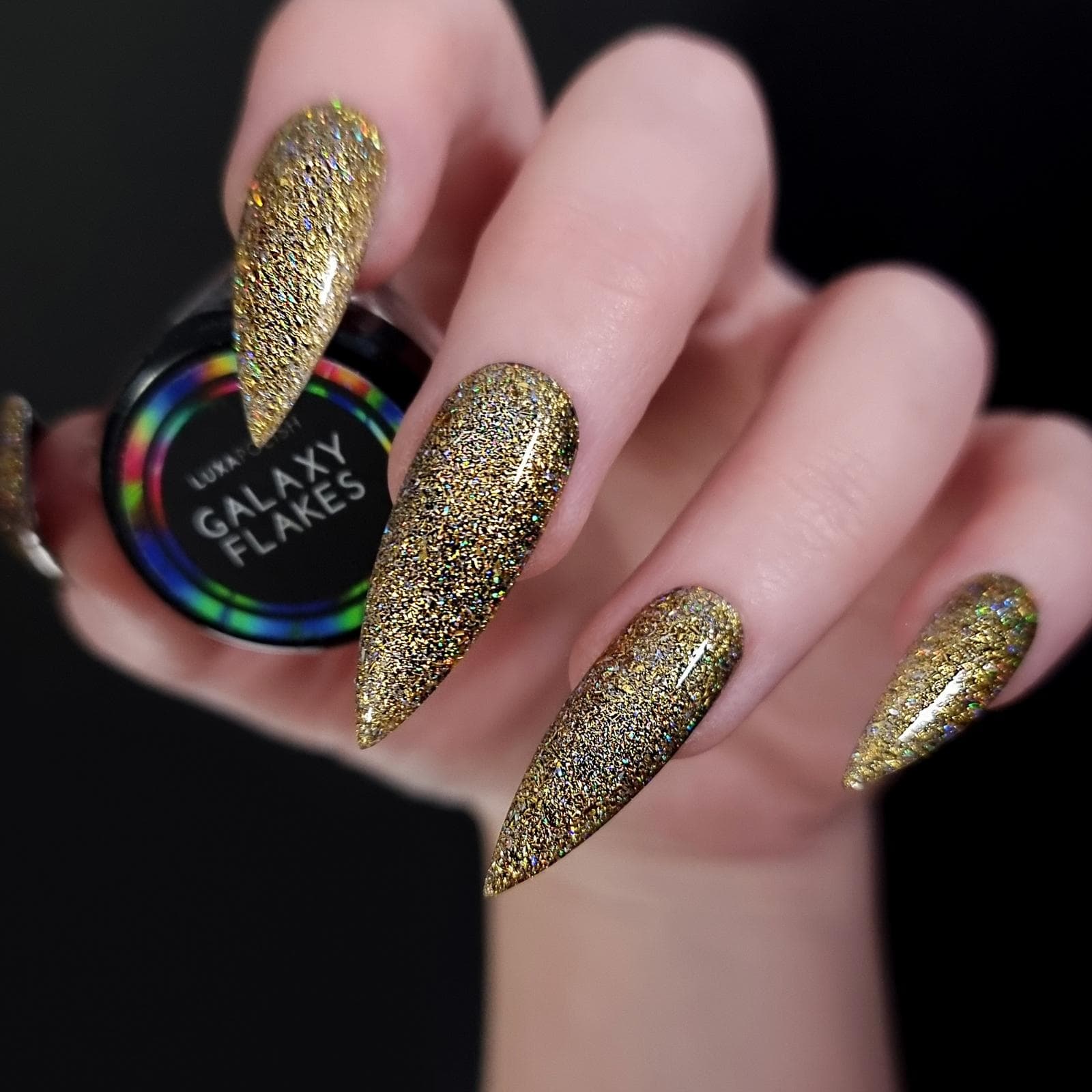 Luxapolish Galaxy Flakes - Lyra
Sale price

$9.50
Regular price

$19.00
(/)
INFO
The Galaxy Flakes Collection has the holo and the colour! These holographic flakes are more than just a glitter effect. You have to see it in person to believe it. Can also be applied different ways to get a different effect.
3 gram sealed jar.
Professional use only.
DIRECTIONS
For regular polish:
Apply base colour of choice. Allow polish to dry slightly to a tacky finish.
Add the flakes on top of the sticky polish, lightly pressing them flat.
Dust off any remaining flakes off the nail. 
Seal with two layers of top coat.
For gel:
Apply base colour of choice. Cure.

Add flakes onto the tacky layer.
Lightly smooth flakes on the nails.
Dust off any remaining flakes off the nail. 
(Suggested) Apply a thin coat of Luxa Prime.
(Optional) For extra protection, apply Luxa Base. Cure.
Finish with Luxa Shine or Luxa Matte
Or:
Apply gel colour of choice. Cure.
Apply a thin layer of Luxa Shine. Cure.

Wipe with alcohol or acetone.
Pick up flakes and rub into nail for a more chrome-like finish.
Dust off any remaining flakes off the nail. 
(Suggested) Apply a thin coat of Luxa Prime.
(Optional) For extra protection, apply Luxa Base. Cure.
Finish with Luxa Shine or Luxa Matte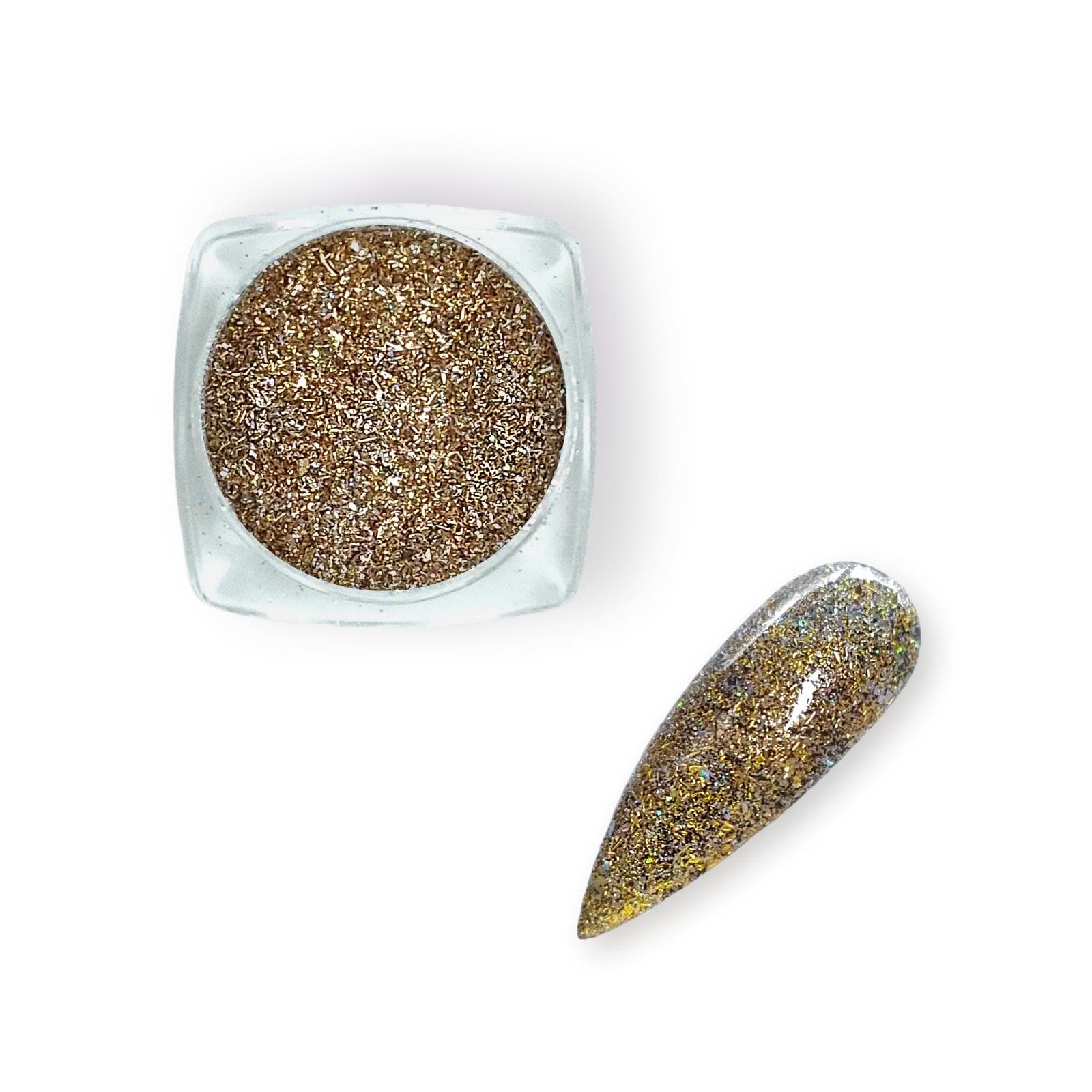 Luxapolish Galaxy Flakes - Lyra
Sale price

$9.50
Regular price

$19.00
Choose options